News and Notes
North Park scholarship to support study abroad in Sweden
A named scholarship at North Park University in Chicago will support student exchange between the United States and Sweden. The Hans Nilsson and Katrin Franke Sweden Scholarship Fund honors the legacy of Hans Nilsson's long tenure as teacher of the exchange program between North Park and Södra Vätterbygdens Folkhögskola (SVF) in Jönköping, Sweden. The exchange program marked its 45th anniversary this year.
So far, $14,781 has been raised toward the goal of $25,000, the threshold needed for the interest to begin funding annual scholarships. To contribute, visit www.connect.northpark.edu/give and in the "designation" select "Other," and then in the window that will appear below type the full name of the fund. Contributions by mail may be directed to:
North Park University
Office of Advancement, Box 6
3225 W. Foster Ave.
Chicago, IL, 60625-4895
---
Author spotlight: New book of sonnets by Gracia Grindal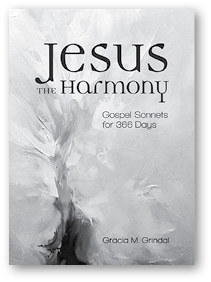 In Jesus the Harmony: Gospel Sonnets for 366 Days (Fortress, 2021), author, poet, and hymn writer Gracia Grindal presents a year-long collection of daily sonnets for meditation and reflection on the life and ministry of Jesus. Each of the poems follows the biblical narrative and relates to a holy day or season, and the book's introduction provides the historic context of Gospel harmonies and explains the creative process behind them. The book is designed to be used for devotional meditation, as well as readings in sermons, teaching, or worship. Available online through Fortress Press, Barnes & Noble, IndieBound, Christianbook, and Amazon.
Emerita professor of preaching at Luther Seminary in St. Paul, Minnesota, Gracia is also the author of numerous other devotional and church historical books, including The Sword of Eden: Eve and Mary Speak (2018), Preaching from Home: The Stories of Seven Lutheran Women Hymn Writers (2017), Unstoppable: Norwegian Pioneers Educate Their Daughters (2016), and Sister Elisabeth Fedde: To Do the Lord's Will: Elizabeth Fedde and the Deaconess Movement Among the Norwegians in America (2014).
---
Clifton-Soderstrom honored with Irving Lambert Award
Michelle Clifton-Soderstrom was honored this past June during the 135th Annual Meeting of the Evangelical Covenant Church with the 2021 Irving C. Lambert Award. This award is given annually to a member of a Covenant church who exemplifies a commitment to urban or ethnic ministry. Michelle is a member of North Park Covenant Church in Chicago, and serves as professor and dean of faculty at North Park Theological Seminary, where she has taught theology and ethics since 2002. Michelle has also been an advisory board member for Pietisten, and co-writer for the documentary film God's Glory, Neighbor's Good.
The Irving Lambert award was granted in recognition for Michelle's work as director of the School of Restorative Arts (SRA), an accredited program of the seminary that offers master's degree courses in theology to incarcerated men at Stateville Correctional Center south of Chicago. These innovative courses allow "outside" students to study alongside their "inside" classmates at Stateville. For more on this initiative see "Letters from Stateville" on covenantcompanion.com, as well as "2021 Irving C Lambert Award Michelle Clifton-Soderstrom" on YouTube.